Hello! My name is Edward Wong. I started and now run Pacific One Solutions, a company that provides IT solutions (web site, databases, mobile apps, etc) to small businesses. In my free time, I can tutor students in Computer Science and / or Business. I believe I am different than other tutors in that my background is in IT & business (and not in education). I have worked as a business consultant for over 15 years with some of the most prestigious consulting companies (Accenture, IBM) and with clients in Fortune 500 companies. So in addition to teaching you how to program, I can provide insight on HOW programming is used in the real world.
If you are interested in learning about business, let me take you beyond just the textbook and give you skills that can be applied to life beyond the classroom. If you are interested in getting into consulting, I can even share what to expect for your first interviews or your first clients. I remember after my first year of work after graduating how much different the business world was to academia and thinking about how useful a tutor with real world experience would have been. I am passionate about sharing my experience to help build the next leaders of tomorrow.
I graduated from the University of California at Berkeley back in 1998 with a degree in Electrical Engineering and Computer Sciences (with a focus on Computer Science). I have general programming skills, but have specific expertise in Java, C++, C# and Visual Basic. I have extensive experience with databases (Oracle, SQL Server) and can help with understanding SQL, designing databases, and how to build real business systems. You can find my linked in profile at:
Thank you for your time and I look forward to working with you!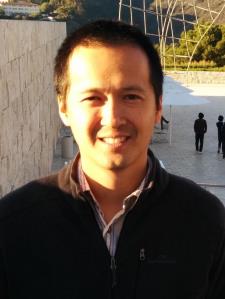 SUBJECTS
Java, Visual Basic, C++, C#, PHP, SQL, Computer Science, Computer Programming, Computer Engineering, Web Programming, Business Consulting, General Business Studies
RATES
I can provide private one on one tutoring sessions or group lessons (max 3 students):
One on One Tutoring – $75 / hour
Group Sessions (2 students) – $45 / hour (each student)
Group Sessions (3 students) – $35 / hour (each student)
The first hour for new customers is free. If you do not wish to proceed with any more tutoring after the first hour, there is no cost to you.
CONTACT
Due to my business commitments and other tutoring students, I have only a limited number of spaces available (and group sessions will take priority). To reserve a spot, please contact me today on my business line at (949) 625-0317 or fill out the form below and I will contact you as soon as possible: